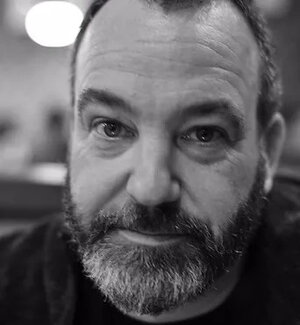 Professor Kevin Scharp is a Professor of Philosophy, with broad research interests in the philosophy of language, meta-ethics, the philosophy of artificial intelligence, theories of truth, the philosophy of science, and the history of analytic philosophy. 
He is widely considered a world leader in the fertile research program of "conceptual engineering," which recommends that philosophers not just analyze concepts but also assess their worth and suggest replacement of those that are defective. One of his books, Replacing Truth (Oxford University Press, 2013), carries out that research paradigm with respect to the concept of truth. Another of his books, The Semantics for Reasons (co-authored with Bryan Weaver), weds his interests in conceptual engineering and the philosophy of language with discussion of reasons in meta-ethics and how reasons are linked to rationality, morality, explanation, deliberation, and many other core philosophical topics. Much of his recent research has focused on artificial intelligence and machine learning.
Professor Scharp began his teaching career as an Assistant Professor of Philosophy at the Ohio State University in 2005. He was promoted to Associate Professor in 2010 and then to Full in 2014. In 2016, he moved to the University of St Andrews, where he was the Director of the Arché Philosophical Research Centre and supervisor of the Conceptual Engineering Research Seminar for five years. In 2022, he left St Andrews for the University of Twente and the Ethics of Socially Disruptive Technology (ESDIT) project. 
Professor Scharp received his BA in mathematics from Washington University, in St. Louis, an MA in philosophy from the University of Wisconsin-Milwaukee, and his PhD in philosophy from the University of Pittsburgh.