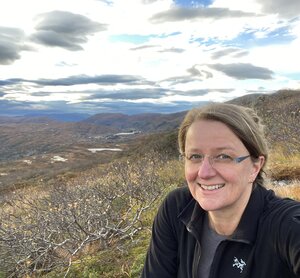 Helga Varden is a Professor of Philosophy (which is her home) and also of Gender and Women Studies and Political Science​​​​​​. She is an affiliate of the Unit for Criticism and Interpretive Theory, the European Union Center, and the Women and Gender in Global Perspectives Program. She has held visiting positions at the University of Chicago, Northwestern University, and the University of St. Andrews. She is one of the executive editors of the Canadian Journal of Philosophy, and she currently serves on the University Senate Conference and the Graduate College Executive Committee.
Her main research interests are in Kant's practical philosophy, legal-political philosophy (including its history), feminist philosophy, and the philosophy of sex and love. In addition to her Sex, Love, and Gender: A Kantian Theory (Oxford University Press, 2020), Varden has published on a range of classical philosophical issues including Kant's answer to the murderer at the door, private property, care relations, political obligations, and political legitimacy. She has also written on many applied issues, such as privacy, poverty, abortion, sexual orientation, sexual or gendered identity, marriage, trade in sexual services, sex- or gender-based oppression, non-human animals, the environment, and terrorism. She is currently working on a series of papers that point toward her next book project, tentatively titled Transforming Our Social Contracts, which seek to reimagine central ideas found in the social contract tradition to address better a range of contemporary problems.
Varden teaches courses in all her main research areas, from classical philosophical texts to contemporary problems. She is currently teaching a course on 19th century philosophy. In the Spring she will teach a graduate seminar on the political philosophy of John Rawls and an undergraduate capstone course on the work of Hannah Arendt.