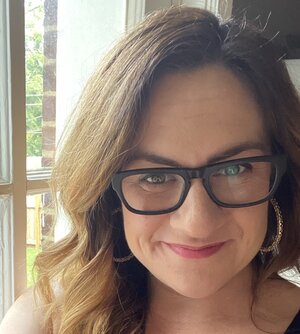 Maggie Wave is the Senior Regional Director at Washington University in St. Louis. She graduated from the University of Illinois in 2012 with degrees in Philosophy and Political Science.
In this spotlight, Maggie discusses what her favorite part about being a philosophy student was, what aspects of philosophy have been most beneficial to her career, and what advice she would give to current students.
What was your favorite part about being a Philosophy student? How did you get to where you are now?
My sophomore year I wrote a paper in Intro to Biomedical Ethics. The TA tore my paper apart- red markings, highlights, criticisms everywhere. And on the back page, I received an A. I approached him after and asked, "How is this possible?!" He responded, "I disagreed with every argument, but each and every one you made was sound." The world is NOT black and white, and that's probably the best thing I've taken away from my Philosophy studies. After graduating in 2012, I joined Teach for America in the greater Baton Rouge area. I saw what deep poverty looked like; I will never forget some of the stories of these students. I now work in major gift fundraising for a Top 15 university and speak with some of the wealthiest people in the United States. My studies in Philosophy have guided me to take action rather than passively observing the inequities of our country today.
What aspects of your education as a philosophy student have been most beneficial to your career? 
Without a doubt, learning that the smaller the email, the better. I have colleagues who write 3, 4 paragraph emails thinking this shows off the effort they put into their thoughts. I know that the more concise the messaging, the more impressive the communication.
What advice would you give to current philosophy students about the professional realm? 
You can use Philosophy for ANY career. You learned how to win an argument, to be thoughtful and concise. You can sell that in any interview.