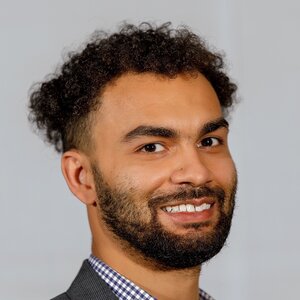 Liam R. F. Bird is the Director of Racial Equity Initiatives at Chicago Public Schools. He received his BA in Philosophy and minor in Psychology from the University of Illinois in 2007. Liam received his MA in Public Policy and Administration from Northwestern University in 2015.
In this spotlight, Liam discusses what his favorite part about being a philosophy student was, what aspects of philosophy have been most beneficial to his career, and what advice he would give to current students.
What was your favorite part about being a Philosophy student? How did you get to where you are now?
I appreciated immersing myself in philosophical scholarship and leaning into my spirit as a continuous learner while working across disciplines and making connections with a focus on political science and psychology as well as graduate level coursework. At Allen Hall, I was a Resident Advisor and Unit One Liaison while also working as a teaching assistant with the College of Education in the Education Policy, Organization and Leadership course. During my summers, I served as a teaching assistant and post-secondary advisor for students from Manley High School in Chicago with the Upward Bound program and led postsecondary success initiatives. At UIUC and Chicago, I integrated my philosophical writing into my music as an independent Hip Hop artist and shared the stage with acts like Arrested Development, Jamila Woods, and Gift of Gab.

I am grateful for the community I built in my time at UIUC and how the philosophy program exposed me to scholarship and interdisciplinary opportunities integral to my trajectory in education, public policy, and community organizing. My experiences as an educator while at UIUC empowered me to begin a role as a College and Career and Social Emotional Learning Specialist at New Root (formerly Umoja Student Development Corporation) where I simultaneously enrolled at Northwestern University in the Public Policy & Administration Master's program. I made important connections at Northwestern to public policy and community-based leaders and institutions including developing and presenting educational policy and leadership research at local and national conferences and serving as a consultant with the government of Gary, Indiana to support urban agriculture initiatives.

While serving as a Post-secondary and Equity Coach at the Network for College Success at the University of Chicago, I supported academic and school-based research in partnership with the Consortium on Chicago School Research, led school specific and districtwide post-secondary and equity-based learning communities, and participated in the Surge Fellowship in 2018 with Black and Latinx Chicago emerging leaders. I developed a listening campaign model as part of the Fellowship and eventually launched a principal consultantship where I currently serve national educational organizations. In 2019, I was hired as a founding member of the Office of Equity at Chicago Public Schools where I work at this time and was recently promoted to Director of Racial Equity Initiatives. I appreciate UIUC's Department of Philosophy for creating an environment where I began to thrive as a researcher and scholar who asks courageous questions and prioritizes community epistemologies to interrupt prejudicial conditions for our communities in the skin we are in.
What aspects of your education as a philosophy student have been most beneficial to your career?
Working as a founding member of the first equity office in Chicago dedicated solely to education, I recognize sustaining curiosity and inquiry through numbers and narratives were approaches to leadership catalyzed during my time as a student at UIUC. My rigorous educational experience at UIUC and Northwestern University have supported me with oratorical, writing and critical thinking skills that propelled me to bridge research, policy and practice to create convergence for equitable learning environments and fair policies and systems at the local, state and federal level.

I currently serve as the Director of Racial Equity Initiatives at Chicago Public Schools where I was promoted to oversee catalyzing an equity lens in policies, budgets, programs and aligned supports for CPS staff. I joined the Office of Equity as an Equity Policy Strategist where I co-authored the Equity Framework, created an equity process to review policies and improve budgets, led our signature fellowship for Black and Latinx leaders, and co-designed equity policies through community engagement.

I launched a principal consultantship after receiving a grant from the Surge Institute where I was a Chicago Fellow in 2018. Before CPS, I worked as a Post-secondary Coach at the Network for College Success where I provided professional learning and coaching for school staff at over 10 schools focused on building conditions for post-secondary success and engaging in internal equity work and continuous improvement efforts for equity.
What advice would you give to current philosophy students about the professional realm?
The critical thinking, oratorical, and writing skills that will be fostered through your time of rigorous academic study will be transferrable to many career opportunities. Depending on your career field, graduate or doctoral study may be beneficial and there may also be certificate programs and fellowship opportunities that can best fit into your life and schedule. Finding work life balance, maintaining curiosity and finding spaces that foster your spirit of continuous learning and self-discovery are critical and we must center our own humanity in systems that are not designed for our success. If your passion is in social justice, civil and human rights, and interrupting racism and bigotry, make sure you look for professional opportunities where you will be supported and invested in and where your unique needs and aspirations are championed. During my time as a fellow with the Surge Institute, we learned to "pour from our excess rather than our essence" and to "put on our own mask first." In order to show up in our strength, it's important to take care of ourselves in order to take care of others.