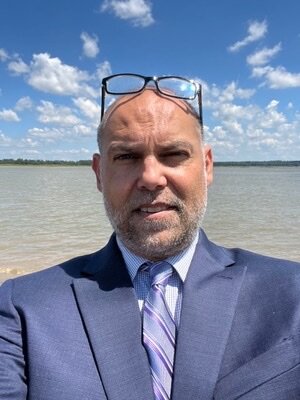 Contact Information
810 S. Wright St.
200 Gregory Hall
Urbana, IL 61801
Interim Head, Philosophy
Professor of Law and Philosophy
Biography
Professor Robin (Rob) Kar is a Professor of Law and Philosophy and became Interim Head of the Philosophy Department in 2022.  He works at the intersection of law and philosophy, having made award-winning contributions to the study of evolutionary game theory, moral and legal psychology, legal philosophy, and contract theory. For example, his first full article, The Deep Structure of Law and Morality, won an annual writing prize from the Society for the Evolutionary Analysis of Law, which led to his subsequent contribution to the NOMOS volume on Evolution and Morality.  His more recent article, Pseudo-Contract and Shared Meaning Analysis (co-authored with Peggy Radin), was published in the Harvard Law Review. It won awards for best article in jurisprudence published in 2019 and best scholarship produced by the law faculty that year. His work integrates ethics, meta-ethics, social and political philosophy, legal philosophy, philosophy of language, decision and game theory, philosophy of biology, and the law.
Professor Kar received his BA from Harvard College, where he studied philosophy and physics and graduated magna cum laude. His thesis—which was on Wittgenstein and ethics—was advised by Professor Warren Goldfarb, and he defended with Professors Hilary Putnam and Stanley Cavell as his readers. He was especially moved at that time by some aspects of the work of Christine Korsgaard, John Rawls, and Tim Scanlon. He then received his JD from Yale Law School, where he was an editor of the Yale Law Journal. He later received his PhD from the University of Michigan, where he was a Rackham Merit Fellow, a Rackham Predoctoral Fellow, and a Charlotte Newcombe Fellow, awarded by the Woodrow Wilson Foundation for significant work in ethics. While at Michigan, Kar studied closely under Professors Elizabeth Anderson, Stephen Darwall, Allan Gibbard, Jim Joyce, and Peter Railton. Kar began his teaching career in 2004. Since then, he has been a Visiting Professor at the USC Law School and the Walter Schaefer Visiting Professor at the University of Chicago Law School.
In addition to his scholarly endeavors, Professor Kar has served in significant leadership roles throughout campus, including Chair and Vice-Chair of the Academic Senate (at the university level) and Chair and Vice-Chair of the University Senates Conference (at the system level). He is a 2022-2023 fellow with the President's Executive Leadership Program. He clerked for the Honorable Justice Sonia Sotomayor, who remains one of his long-term mentors, and the Honorable John G. Koeltl, in Manhattan. He chaired the Committee on Faculty Sexual Misconduct and the Working Group that produced the System's Guiding Principles on Fostering Healthy Relationships throughout the System. Professor Kar currently lives in Champaign, where—as a labor of love—he has recently taken on caretaking responsibilities for his mother and younger brother.
Education
BA, Harvard College (Philosophy & Physics)
JD, Yale Law School
PHD, University of Michigan (Moral, Legal, and Political Philosophy)
Additional Campus Affiliations
Past Chair and Vice-Chair of the Academic Senate (at the university level)

Past Chair and Vice-Chair of the University Senates Conference (at the system level)

Committee Chair on Faculty Sexual Misconduct

AAUP Policy Committee, Member;
Illinois Program in Law & Philosophy, Faculty Affiliate
Illinois Program on Cultures of Law in Global Contexts, Project Leader
Illinois Program in Law, Behavior, and Social Science, Faculty Affiliate
Beckman Institute, Faculty Affiliate (Cognitive Psychology Division)